Another Form of Street Art in the Wyndford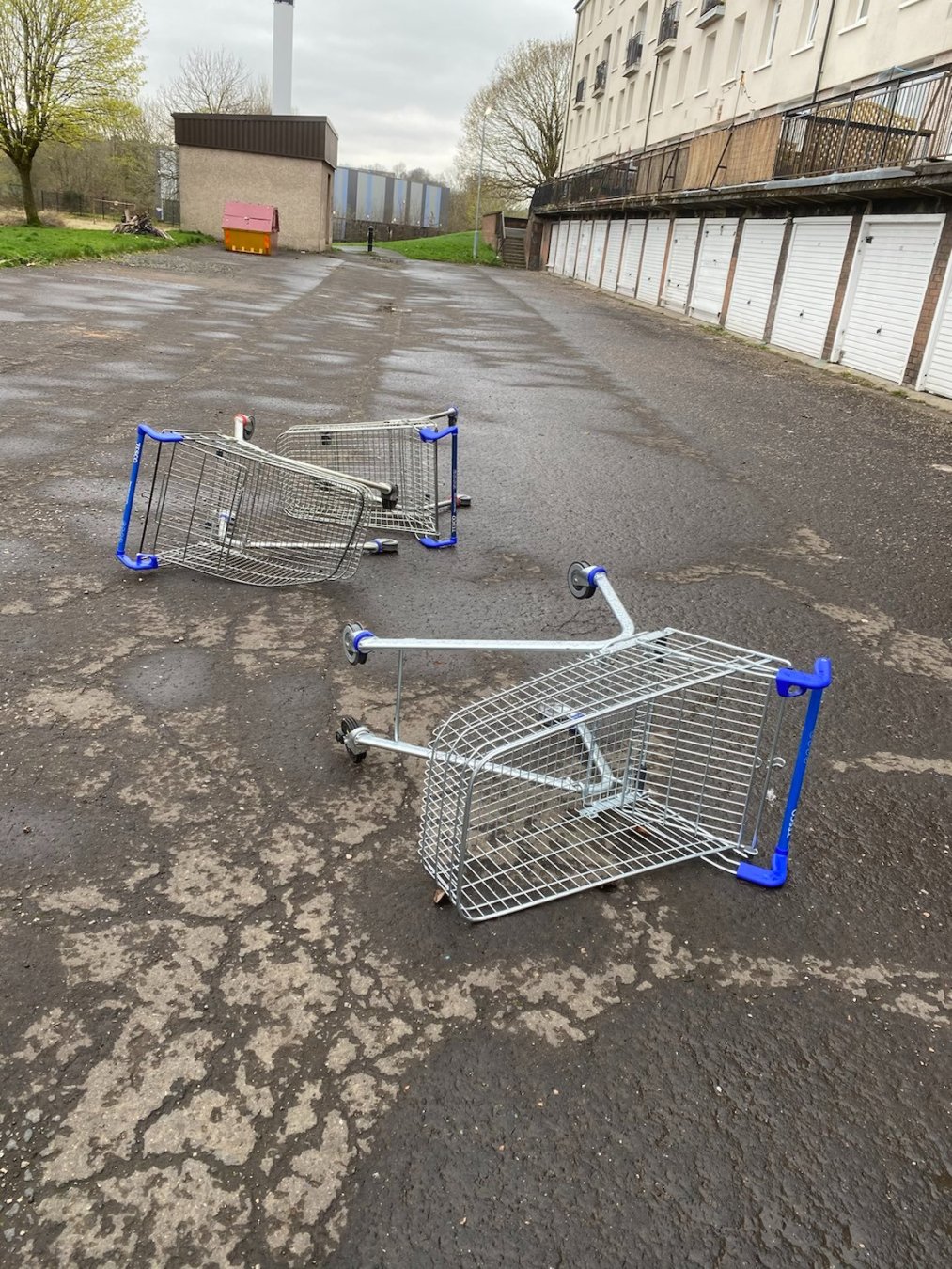 In the last few weeks, quite a few supermarket trolleys have been strewn around the Wyndford scheme, some arranged so artfully it might be worth applying to Creative Scotland for an award. Presumably they are being taken from the nearby Tesco, but what are those who liberate them doing to bypass the automatic locking of the wheels?
#wyndford #maryhill #glasgow #urbanecology #scottishblogs
—GM Stevenson
This site does not track you.