Dawn Raids in Scotland by a Foreign Government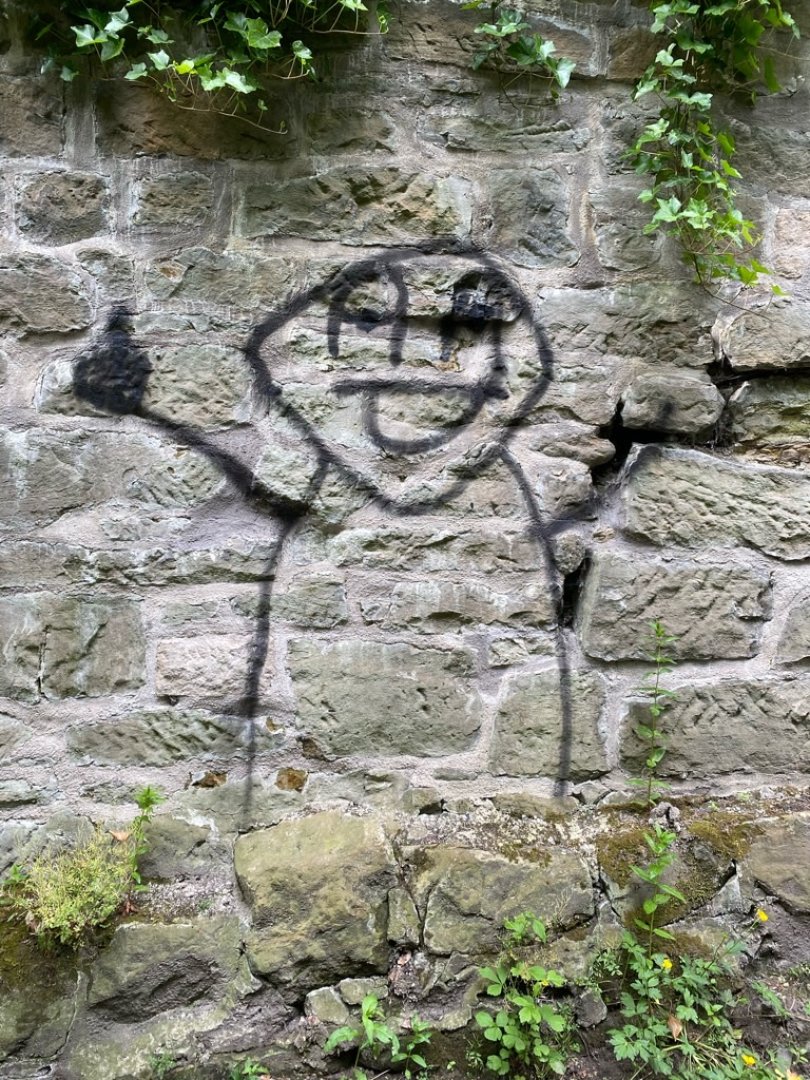 As of yesterday, there can be no denying Scotland is an occupied country.
In Glasgow, the UK Border Force committed a dawn raid on a flat and detained two asylum seekers, putting them in the back of a van. Both men went along peacefully. Hundreds of local people turned out in peaceful protest, surrounding the van to prevent it from leaving. One man got under the van and stayed there for eight hours. More than 30 Scottish police officers showed up and stood in a ring around the van, but the protestors stood firm, and eventually Border Force had to release the detained men.
As a result, many people have declared themselves proud to be Glaswegian, and they speak for me.
And now the lines have been drawn.
The Scottish government opposes the immigration policy of the UK Home Office, whose malevolence is equalled only by its incompetence. But the only thing members of our government could do was attend the protest, as Alison Thewliss MP did. Because they have no other powers in the country they supposedly govern.
Nicola Sturgeon wrote on Tw****r, "I disagree fundamentally with @ukhomeoffice immigration policy but even putting that aside, this action was unacceptable… I am proud to represent a constituency and lead a country that welcomes and shows support to asylum seekers and refugees. The day when immigration policy is the responsibility of @ScotParl can't come soon enough."
Scottish Justice Secretary Humza Yousaf said he was "angry and disgusted" after he had spent hours trying to get Border Force to abandon its operation, to no avail.
Could the state of things be any clearer?
The Scottish government, which has just been comfortably re-elected, has no legal power to stop asylum seekers being dragged out of their home (and Glasgow has resoundingly made it clear that it is their home) by an English police unit. The First Minister can only thank the protesters who stopped it from happening, at risk to themselves. (Police Scotland is not supposed to assist with deporation arrests, and the official line is that the cops were only there to keep order, but the presence of multiple police vans nearby suggests they were getting ready to kettle the protesters, and they detained at least one, a young woman.)
We citizens welcome immigrants, and so does our government. One of the SNP's slogans is "Aabudy Welcome." But England has made it clear that our government is only nominal, that what our elected leaders say does not matter, and so our votes do not matter, and so we do not matter.
We are not a part of a "Union," we are a colony. And, until Scotland is independent, we can only have our say by actively, physically resisting the thugs England sends to harm us.
We can. And, as Glasgow demonstrated yesterday, we will.
#homeoffice #ukimmigration #borderforce #dawnraids #immigration #glasgow #scotland #scottishpolitics #snp #scottishblogs
This site does not track you.